CURRENT EXHIBITION
CLAIRE BEATTIE ANNA PERLIN
JENNY WHEATLEY RWS NEAC
Glass by Gregg Anston-Race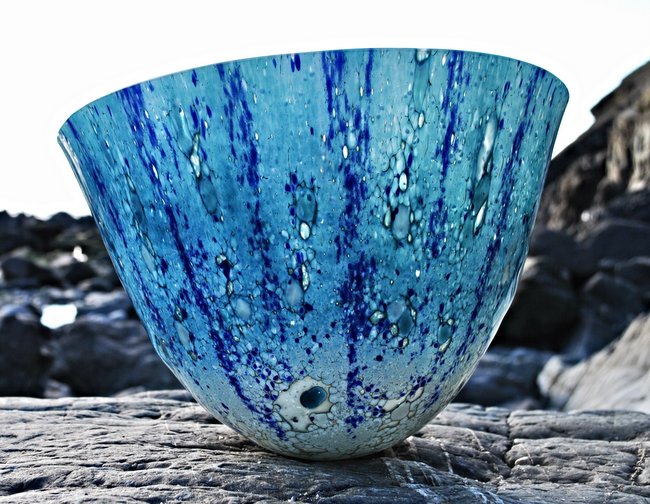 19 September - 12 October / 19 Medi - 12 Hydref 2019
Claire Beattie - Landscape, weather, colour and light are all starting points for her paintings which are almost always rooted in the solitary and central motif of a tree.
Anna Perlin reached the semi-finals of Sky Arts Landscape Artist of the Year 2016, and won Artists and Illustrators Artist of the Year 2017, she uses a mix of media that incorporates paint, oil pastel, charcoal and collage.
Jenny Wheatley was one of the youngest ever people at the time to be elected to both the New English Art Club in 1983 and the Royal Watercolour Society in 1984. More recently she was an art expert judge on two series of Channel 4's popular Watercolour Challenge series.
Click on Exhibition to view images